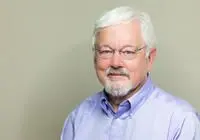 Daniel W. Shattuck, M.Ed., Ph.D., LCMHC

Dr.Shattuck is a Licensed Clinical Mental Health Counselor (LCMHC) specializing in individual, couples, and family therapy and psychoeducational assessment and treatment for ADHD, and maintains a private practice in Raleigh, North Carolina.
With over 25 years of experience as an experienced psychotherapist and educator, and as a graduate of North Carolina State University in Raleigh, NC and Capella University-Minnesota specializing in Cognitive Behavioral Therapy, he is currently serving as a private practitioner working with a broad spectrum of clients. Among his areas of expertise are ADHD assessment, Trauma, and Psychotherapy for Adolescents and Adults, and Adult Bariatric Surgical Patients.
In addition to being a prominent relationship therapist, Dr. Shattuck has presented at National conferences and to general audiences speaking on the topics of parenting and chemical dependency, and adolescent behavioral problems.
Dr. Shattuck is an interactive, solution-focused therapist. His therapeutic approach is to provide support and practical feedback to help clients effectively address personal life challenges. He integrates complementary methodologies and techniques to offer a highly personalized approach tailored to each client. With compassion and understanding, he works with each individual to help them build on their strengths and attain the personal growth they are committed to accomplishing.
Education

B.A . Sociology-North Carolina State University 1976
M.Ed. Counseling-North Carolina State University 1984
Ph.D. in Psychology;specialization in clinical psychology
Capella University, Minneapolis, Minnesota
Dissertation Title: A Comparison of How Mothers and Fathers Cope with A Child Diagnosed with Cancer: A Special Focus on Fathers, Published March 2010.


License, Certifications & Awards

NC LIcensed Clinical Mental Health Counselor (LCMHC) LIcense #3398
US Army Award of Merit during Operation Desert Storm

Professional Organizations

Member- American Psychological Association

Publications

*ALOS and other tales from the private psychiatric hospital
*average length of stay (Writer's Club Press) Barnes and Noble & Amazon.com
Co-author of A Parent's Guide to Drug Abuse (TOAD Inc.)
Additional Training

Graduate Training in Special Education- North Carolina State University 2000-2003
Continuing Education in Sex Abuse and Victimization-Harvard University
Neurofeedback Training-Smart Brain Technologies NASA Patented SmartBrain Training
Test of the Variables of Attention, Computerized Continuous Performance Testing for ADHD-TOVA Company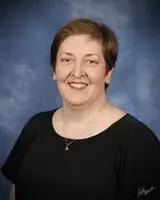 Marti Hatch, B.A., M.Div., LCMHC-A
As a pastor in the United Methodist Church since 1991, Marti provided pastoral care for individuals of all ages as well as families and groups. After serving churches in Hayesville, Fuquay-Varina, Franklin, Gastonia, and Mount Olive, North Carolina; Greenville, South Carolina; and a mission and retreat center in Hayesville, North Carolina, she began the journey to become a licensed professional counselor. She received her Master of Arts in Clinical Mental Health Counseling from Wake Forest University in August 2017. She is now a Licensed Clinical Mental Health Counselor Associate in the state of North Carolina and a Nationally Certified Counselor.
In addition to graduating from WFU and becoming an LPCA, Marti earned a BA in Religion and Psychology from Meredith College and holds a Master of Divinity from Duke University. She is an ordained elder in the North Carolina Annual Conference of the United Methodist Church. Marti was trained as a Spiritual Director through the Sursum corda Spiritual Formation Training Program. Her clinical training includes serving as a counseling intern at the Boys and Girls Homes of North Carolina at Lake Waccamaw while still serving as a full-time pastor.
Marti's therapeutic approach is Person-Centered with strong influences from Cognitive Behavior and Narrative therapies, trauma-informed care, grief and loss recovery, and strengths-based-wellness approaches. Her counseling interests include issues of faith and spirituality, storytelling and art, calling and identity, and healing and wholeness. With a graduate certification in Women's Studies, she has a heart for women's issues, caring for caregivers, and supporting those who have been hurt within the church.

Originally from the Research Triangle, Marti is thrilled to be returning to Raleigh to begin practicing as a full-time pastoral counselor with Shattuck Wellness and Behavioral Health Services.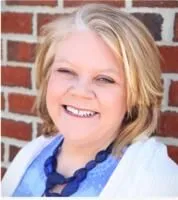 Suzanne Puckett, M.A. Ed., LCMHC
Suzanne is a Licensed Clinical Mental Health Counselor and has over 20 years of experience as a therapist and educator. She specializes in child, adolescent, and family therapy and uses play and art therapy with both children and their families. She has a B.A. in Psychology with a concentration in Child Development, an M.A.Ed. in Counseling from East Carolina University, and is a member of the Association of Play Therapy.
Her years of experience assessing children's development and supporting families as they adjust to their child's struggle or disability has given her a unique perspective in offering therapy to children, adolescents and their families.
Suzanne believes growth occurs in therapy first and foremost from the therapeutic relationship. Additional techniques and interventions build upon this relationship... For adolescents and adults, she has a client-centered approach while offering techniques to help change negative thinking, improve communication, problem solve, manage stress, improve mood, and enhance the quality of their relationships.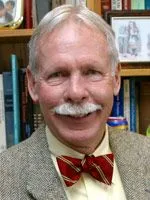 Jack Huber, Ph.D., LP
In loving memory to our dear friend and colleague who was a faithful servant to God. We love you Jack and your love and teaching will remain with us until we meet again. We will strive to live up to your example of goodness, fairness, and respect for others who seek our help. God bless you, Jack.